Fibromyalgia affects nearly 12 million people in the United States, most of them are women. Fibromyalgia is the most common musculoskeletal condition after osteoarthritis. Those who have Fibromyalgia know the crippling symptoms all too well. Symptoms of Fibromyalgia include:
Chronic pain
Abdominal pain
Fatigue
Hypersensitivity to cold and/or heat
Numbness or tingling in the fingers and feet
Depression
and much more
Fibromyalgia can cause aches all over, making even the slightest touch seem unbearable. Specific tender points on the body appear along with swelling, loss of sleep, and depression. This is exasperated further when you forget your medication on an important business trip to Las Vegas.
Standard Treatment for Fibromyalgia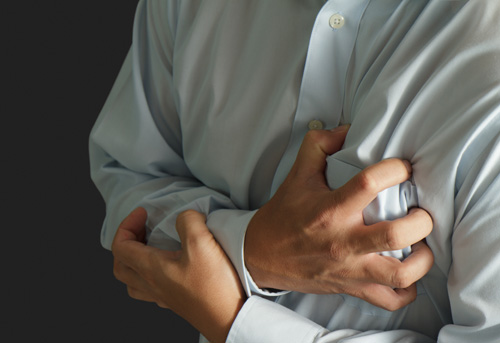 Unfortunately, there is no Fibromyalgia cure and treatment will only address the current symptoms you may be experiencing. A treatment program may include a combination of medications, exercises and behavioral techniques. The FDA has approved three drugs to treat Fibromyalgia:
Your regular doctor may prescribe one of these medications or they may have prescribed an antidepressant such as Prozac, Paxil, or Zoloft. These drugs may help to alleviate the feelings of depression and pain. Other various muscle relaxers and opiate medications are also used to manage the pain associated with Fibromyalgia.
Alternative Treatments for Fibromyalgia
Although they are not well-tested, alternative therapies may help to manage the symptoms of Fibromyalgia. For example, manipulation of the muscles and soft tissue can ease some of the pain. It may also relieve some of the tender points, muscle spasms and more.
The American Pain Society recommends frequent exercise (2-3 times a week). They also endorse other methods of treatment including acupuncture and hypnosis. Fibromyalgia is a difficult condition to manage and treatment can include many of these options.
What to do if you forgot your medication
Fibromyalgia is a difficult condition to manage, even more so without your medication or access to your regular doctor. Las Vegas Urgent Care centers are frequently crowded and wait times can exceed several hours. There is an easier way to get the medication you need for the duration of your stay. The Las Vegas Strip Urgent Care is a team of American trained Las Vegas doctor's who make hotel or house calls. Our teams mission is to provide quality care without the wait or hassle. Within an hour one of our physicians can come to your home or hotel and prescribe medication or alternative treatments.
When you are in Las Vegas for a conference or vacation, the last thing you want to do is not feel 100%. Call us now if you are in need of urgent care.