In all of the excitement of anticipating a visit to Vegas, things like proper planning are still of the utmost importance, including packing. If you are planning, or thinking about planning, an upcoming stay in Las Vegas, this is a detailed guide of what to bring, and what not to bring, when packing for your vacation.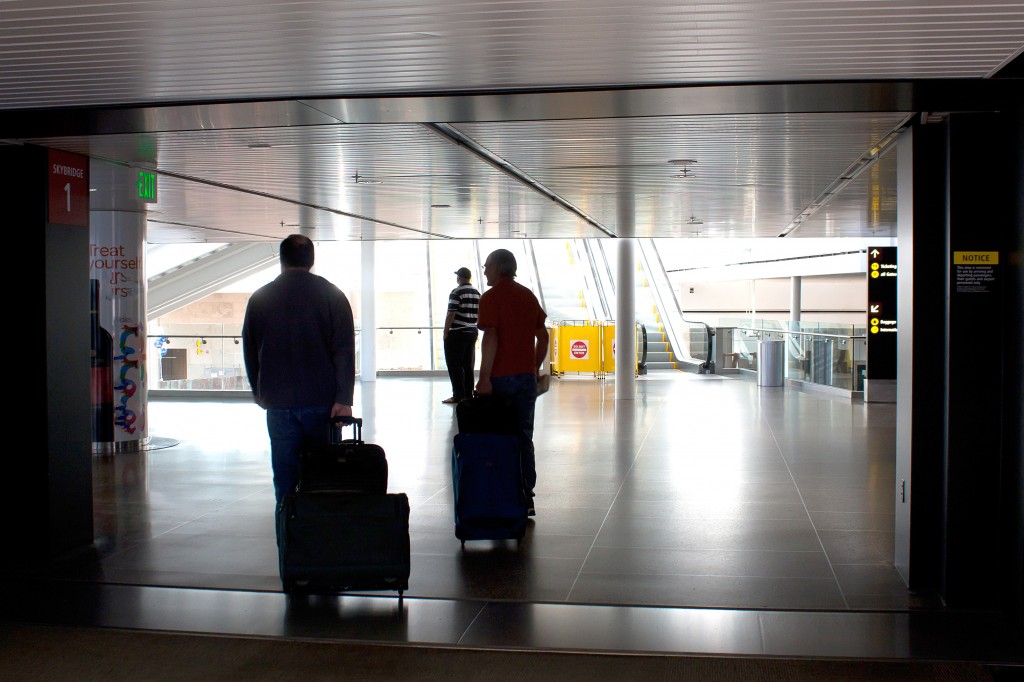 Clothing, Shoes and Sunglasses
Las Vegas is in the desert, and if you plan on spending any time outdoors, especially during the day, you will need to plan properly. This involves bringing cool, comfortable outfits for each day of your stay, including shorts and t-shirts. Sunglasses are also a must year-round, as well as comfortable shoes and extra socks as you might need to change them after walking outdoors. A hat such as a baseball cap is also a good idea to protect your face and head from the sun. It does get somewhat cooler at night so a light sweater or sweatshirt is also appropriate.
Casual wear is fine for many eateries, casinos and even shows. Cotton or linen slacks with short or long-sleeve shirts are fine, as well as blouses, skirts and more casual tops.
For some Vegas nightlife, more formal and/or more stylish attire is a necessity. Certain nightclubs, shows and fancier restaurants will have dress codes. Packing least one dressier outfit is advisable, along with dress shoes. However, put an emphasis on comfortable shoes in general when packing for Vegas. Even the casinos are massive and you will be walking a lot.
Do not forget your usual sleeping attire. Remember that Vegas hotels are very well air conditioned. Last but not least if you are staying at one of the many Las Vegas properties that has a pool bring at least one swimsuit and pair of sandals.
Other Accessories and Toiletries
Keep a strong emphasis on sun and heat protection when packing, especially if you are planning on visiting during the warmer months. In addition to the aforementioned hat and sunglasses pack a high-SPF sunscreen and lip balm. If you are accustomed to a relatively cool climate do not underestimate the power of the desert sun. Choose a sunscreen with an SPF, or sun protection factor, of 30 at the very least.
Even though many hotels/resorts/casinos provide toiletries to their guests if you want to ensure you will have what you need pack travel-sized toothpaste, deodorant, shampoo, conditioner, makeup, nail clippers, tweezers, shaving needs, etc in resealable plastic bags. Familiarize yourself with FAA rules about flying with liquids if you traveling to Las Vegas by plane. Painkillers and anti-nausea medications are also a good idea. Remember, larger properties often have stores onsite to pick up anything you may need during your stay, but you will likely pay more than you would for the same items back home.
Electronics and Miscellaneous
Bring your mobile phone and charger, especially if you plan on making any long-distance calls. Many travelers also elect to bring laptop and/or tablet computers, which can useful but remember that many hotels and resorts charge for internet use. Bring a converter for US outlets if necessary.
A camera is a must for any vacation, but for many people their smartphones or tablets also double as a suitable camera, just make sure you have enough room for all of the photos you will surely want to take.
Most importantly you will need to a money belt for carrying cash, credit cards and identification. However, the most important items you have, such as passports and prescription medications, should stay in your room, preferably in an in-room safe. We hope you enjoyed these Las Vegas packing tips. Comment below with your tips.